The Bridge wants to get involved with you in the great adventure of grandparenting.  What a great time to share our godly wisdom, love, and Christian experience with the next NEXT generation of grandparents!  We want to share ideas, resources, and maybe some time together (post-COVID19) that will help us all be the best grandparents we can be for the kids and for the Lord.
You can look forward to more great speakers and topics coming up! Join us on Monday Nights.
If you have any questions or had any issues joining us live via Zoom, please send an email to info@legacycoalition.com.
From our presenters each week, you'll learn how to nurture your grandchildren's faith and overcome grandparenting obstacles.
New relevant topics and speakers
Testimonies from other grandparents
Practical information and ideas to help you become an intentional Christian grandparent.
Date: July 26th
Presenters: Dr. Nate Landis, President and Founder, Urban Youth Collaborative
Title: What is Happening in my Grandkid's School?

Rev. Dr. Nate Landis is President and founder of Urban Youth Collaborative (UYC), a coalition of churches that support student leaders at over 100 middle and high schools in San Diego County. Thousands of young people share spiritual and physical food with friends each week as they discuss the big questions of life.
Nate's passion is to share how Jesus brings hope, wholeness, and the purpose of eternity into young lives. He is an ordained minister and evangelist in the Presbyterian Church (USA) who speaks often at churches, schools, and conferences in Southern California.
He serves as Pastor to Schools at New Vision Christian Fellowship, a multi-ethnic urban congregation in North Park that he helped plant. In 2006, Nate made the smartest decision of his life and married his best friend, Angela. They have three fun-loving and adorable kids: Russell, Rocco, and Allegra.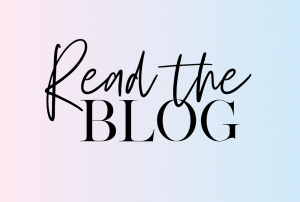 Some New Blogs to enjoy:
Future Grand Monday Night Topics:
Date: August 2nd
Presenter: Tim Robertson, Ian Barnett (Australia), Daniel Kim (Korea)
Title: Global Grandparenting Movement – God's Spirit is At Work Around the World
Date: August 9th
Presenter: TBA
Title: Celebration of One Year Anniversary – Memorable Events
Date: August 16th
Presenter: Dr. Scott Turansky, Co-Founder National Center for Biblical Parenting
Title: The Emotionally Healthy Child
Time
5:00 PM (PST)
It's free and there will be more sessions to follow.  Think about it.  Try it out!
Share this