The Bridge wants to get involved with you in the great adventure of grandparenting.  What a great time to share our godly wisdom, love, and Christian experience with the next NEXT generation of grandparents!  We want to share ideas, resources, and maybe some time together (post-COVID19) that will help us all be the best grandparents we can be for the kids and for the Lord.
You can look forward to more great speakers and topics coming up! Join us on Monday Nights.
If you have any questions or had any issues joining us live via Zoom, please send an email to info@legacycoalition.com.
From our presenters each week, you'll learn how to nurture your grandchildren's faith and overcome grandparenting obstacles.
New relevant topics and speakers
Testimonies from other grandparents
Practical information and ideas to help you become an intentional Christian grandparent.
Date: July 19th
Presenters: Colleen Myers, Founder of PLUR Life Ministries
Title: When a Grandparent Prays, All of Heaven Is Listening – Encouragement for Grandparents Whose Grandchildren Are Wandering

Colleen Myers will be our guest at Grand Monday Night on July 19. She's the author of Smack Dab: Living in the Center of God's Will.
She's a Grammy to two little girls and two little boys. She's also a Grammy to hundreds of kids across the country because she's the Chaplain and Operations Director of PLUR Life Ministries.
They take teams of older moms, dads, grandmas, and grandpas to massive rave festivals to share the Gospel, help kids in trouble, and rescue those in danger.
Over the years she's seen it all. But one thing that really blows her away is when she gets to watch their teams be the answer to a grandparent's prayers for their grandchild!
Join us for Grand Monday nights to hear stories from Colleen's mission field that will encourage you to faithfully pray for your grandchildren… for their salvation and for their walk with the Lord, especially if they're wandering.
Be encouraged as Colleen shares with you what she's seen out there as she's walked through the mission fields of this generation. There is hope for these young people!
And after all Colleen's seen, she truly believes that when a grandparent prays, all of heaven is listening! She can't wait to tell you what she's watched God do!
The Old Testament Joseph, at 17 years of age, was thrust into pagan culture, cut off from his family, tempted daily with sexual sin, and treated unfairly because of his faith.
Doesn't that sound like going to a secular university today? And yet, Joseph stood firm, never wavering in his devotion. There are some amazing truths from this familiar story that can guide grandparents in their interactions with their grandkids.
As we examine his life together, you will earn a new strategy and focus that will help inoculate your grandchildren from the negative influences of today's culture.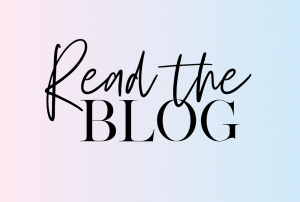 Some New Blogs to enjoy:
Future Grand Monday Night Topics:
Date: July 26th
Presenter: Dr. Nate Landis, President and Founder UYC, serving over 100 middle & high schools
Title: To be advised.
Date: August 2nd
Presenter: Tim Robertson, Ian Barnett (Australia), Daniel Kim (Korea)
Title: Global Grandparenting Movement – God's Spirit is At Work Around the World
Date: August 9th
Presenter: TBA
Title: Celebration of One Year Anniversary – Special Program
Time
5:00 PM (PST)
It's free and there will be more sessions to follow.  Think about it.  Try it out!
Share this