The Bridge wants to get involved with you in the great adventure of grandparenting.  What a great time to share our godly wisdom, love, and Christian experience with the next NEXT generation of grandparents!  We want to share ideas, resources, and maybe some time together (post-COVID19) that will help us all be the best grandparents we can be for the kids and for the Lord.
You can look forward to more great speakers and topics coming up! Join us on Monday Nights.
If you have any questions or had any issues joining us live via Zoom, please send an email to info@legacycoalition.com.
From our presenters each week, you'll learn how to nurture your grandchildren's faith and overcome grandparenting obstacles.
New relevant topics and speakers
Testimonies from other grandparents
Practical information and ideas to help you become an intentional Christian grandparent.
Date: September 27th
Presenter: Sally Burke, President of Mom's in Prayer International
Title: Unleashing the Power of Prayer in Your Grandkids Life – Raise Them Up!
Sally will share how you can have an eternal impact on your grandchildren and how you can personally raise them up and bless them beyond measure no matter where they live.
What she will share with you is simple and yet so powerful that it will unleash God's power to do His will here on earth, and it will bring down God's richest blessings on you and your grandchildren.
So what is it, you may ask, that is so powerful? It is our gift of prayer. Our intercession moves the hand of God and no one or anything can stay His hand! Prayer is simple yet powerful and eternal.
God has chosen you too, grandparent, for this period of time to bless your grandchildren. It is a great calling and responsibility!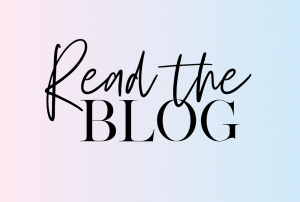 Some New Blogs to enjoy:
Future Grand Monday Night Topics:
Date: October 4th
Presenter: Rob Rienow, Visionary Family Ministries
Title: How to Pray and Read the Bible with Your Grandchildren – And Make It Fun!
Date: October 11th
Presenter: Emily Colson, Speaker, Author of Dancing with Max
Title: How a Grandparent's Love Transformed the Life of a Special Needs Child
Date: October 18th
Presenters: Summit Testimonies
Title: How Summit has Changed Lives – And Can Do the Same for You and Those You Invite!
Time
5:00 PM (PST)
It's free and there will be more sessions to follow.  Think about it.  Try it out!
Share this