The Bridge wants to get involved with you in the great adventure of grandparenting.  What a great time to share our godly wisdom, love, and Christian experience with the next NEXT generation of grandparents!  We want to share ideas, resources, and maybe some time together (post-COVID19) that will help us all be the best grandparents we can be for the kids and for the Lord.
You can look forward to more great speakers and topics coming up! Join us on Monday Nights.
If you have any questions or had any issues joining us live via Zoom, please send an email to info@legacycoalition.com.
Date: June 14th
Presenters: Brenda Peitzman, Director of GPM Seminars & Jon Ness, GPM Speaker
Title: Encouraging and Equipping Grandparents in Their Biblical Role
Do you view your role and responsibilities as a grandparent through a Biblical lens? Are you facing barriers that prevent you from having an influence in the spiritual lives of your grandchildren? How does grandparenting fit into your retirement plans?
These are some of the questions many grandparents struggle with in this season of life.
Join Brenda Peitzman and Jon Ness, leaders of the Grandparenting Matters seminar for Legacy Coalition, as they spotlight this life-changing seminar.
Grandparents across the globe are being transformed as they learn the Biblical design for grandparenting, explore strategies to overcome challenges, and receive practical help to become intentional in perpetuating their faith to future generations.
Brenda and Jon will outline the three types of delivery options for the seminar, the benefits of each, and the urgency to bring this message to Christian grandparents.
Grandparenting Matters could be the springboard for you to join the movement of intentional Christian grandparents in your church or city.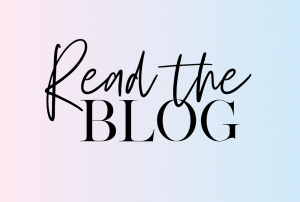 Some New Blogs to enjoy:
Future Grand Monday Night Topics:
Date: June 21st
Presenter: Dennis Keating
Title: Help Lord, I'm Struggling – What Do You Do When Your Legacy Isn't Perfect
Date: June 28th
Presenter: Chrys Howard
Title: Grandparents: The Best Benchwarmers in the World – When Mom and Dad Need a Break, Grandparents Shine!
Date: July 5th
No webinar because of the holiday
Time
5:00 PM (PST)
It's free and there will be more sessions to follow.  Think about it.  Try it out!
Share this