The Bridge wants to get involved with you in the great adventure of grandparenting.  What a great time to share our godly wisdom, love, and Christian experience with the next NEXT generation of grandparents!  We want to share ideas, resources, and maybe some time together (post-COVID19) that will help us all be the best grandparents we can be for the kids and for the Lord.
You can look forward to more great speakers and topics coming up! Join us on Monday Nights.
If you have any questions or had any issues joining us live via Zoom, please send an email to info@legacycoalition.com.
Grand Monday Nights
Date: April 12th
Presenter: Bob Bardwell
Title: Grandfather for the First Time at 73! – Lessons from 48 Years in a Wheelchair and 100 Marathons
After nearly 45 years of waiting, Bob and his wife Jode have been greatly blessed with their first grandson and another on the way!
Bob was involved in a heavy construction accident in 1973, leaving him paralyzed from the waist down. He decided it was not what happened to him but what he was going to do about it!
Since then, his life has been a series of Miracles! One of the first miracles was the birth of his 4 daughters, three being triplets. He is looking forward to sharing some of the Biblical principles he and Jode have done their best to follow in raising them.
The side of his wheelchair says, "Don't Quit, Finish Strong." As he and Jode intentionally start the journey of raising grandkids, they seek wisdom daily as they strive to set an example.
Bob will share lessons he has learned along the way that are preparing him and Jode to be intentional Christian grandparents. You will be motivated, inspired, and challenged as he provides coaching ideas for our grandchildren.
Bob is the founder and director of Ironwood Springs Christian Ranch in SE Minnesota, a youth and family counselor, and national motivational speaker. He is the author of four books including "The Marathons of Life: The incredible journey of tragedy, faith, and courage."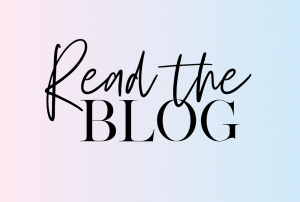 Some Blogs to enjoy:
Future Grand Monday Night Topics:
Date: April 19th
Presenters: John and Jacquie Coulombe
Title: Capturing Memories Worth Remembering – Creating and Leaving a Legacy that Lasts
Date: April 26th
Presenters: Steve and Annie Chapman
Title: Get 'Em Ready! – Helping Prepare Grandchildren for the Times Ahead
Date: May 3rd
Presenters: John and Susan Yates
Title: The Most Fun You'll Ever Have with Your Grandkid – How to Host Cousin Camp
It's free and there will be more sessions to follow.  Think about it.  Try it out!
Share this