The Bridge wants to get involved with you in the great adventure of grandparenting.  What a great time to share our godly wisdom, love, and Christian experience with the next NEXT generation of grandparents!  We want to share ideas, resources, and maybe some time together that will help us all be the best grandparents we can be for the kids and for the Lord.
You can look forward to more great speakers and topics coming up! Join us on Monday Nights.
If you have any questions or had any issues joining us live via Zoom, please send an email to info@legacycoalition.com.
From our presenters each week, you'll learn how to nurture your grandchildren's faith and overcome grandparenting obstacles.
New relevant topics and speakers
Testimonies from other grandparents
Practical information and ideas to help you become an intentional Christian grandparent.
Date: November 15th
Presenter: Ken Davis, Best Selling Author, Motivational Speaker
Title: Your Legacy Starts Now
"I am blessed with 6 grandchildren ages 13 to 22. In this Grand Monday Nights, I look forward to sharing what I have learned from my successes and failures as a grandparent, about laying the groundwork for building a relationship with a grandchild, creating memories and experiences that serve as stepping stones to open communication, and unforgettable foundations for sharing the good news of God's love.
I look forward to laughing and learning with you as I share the stories of our adventures and the trauma of my 4-year-old granddaughter being lost and miraculously rescued in the mountains of Colorado. The lessons that our entire family learned are part of my legacy. I pray that those lessons will serve my grandchildren well all the way to eternity."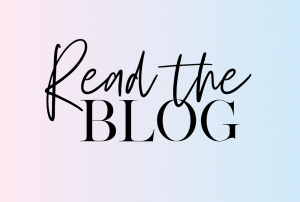 Some New Blogs to enjoy:
Future Grand Monday Night Topics:
Date: November 22nd
Presenter: Steve and Marijean Green, Award-Winning Christian Recording Artists
Title: A Benevolent Skepticism – Telling the Next Generation the True Story of Our Lives in Christ
Date: November 29th
Presenter: No webinar
Title: No webinar
Date: December 6th
Presenter: Sean Dunn, Founder and President of Groundwire
Title: A Generation Within Our Grasp – Reminding Our Grandkids that God is Relevant!
Time
5:00 PM (PST)
It's free and there will be more sessions to follow.  Think about it.  Try it out!
Share this