While Pastor Paul recovers from open heart surgery, we have arranged to have some top-notch preachers come and fill in for him over the next two months. Here is the list, along with the bios, of those who will be in our pulpit:
July 11th – Mike Gaston (Director of Member Care at Converge Int'l Ministries; former Pastor at Reseda Baptist)
July 18th – Zach Volker (our own faithful elder)
July 25th – Jason Matossian (Pastor of Mount Ararat Bible Church)
Aug 1st – Mark Spence (Vice President of Outreach at Living Waters)
Aug 8th – Mike Gaston
Aug 15th – Alex Montoya (Pastor of First Fundamental Church; former Professor at The Master's Seminary)
Aug 22nd – Aaron Miller (Pastor of Adult & Family Ministry, Grace Baptist Church)
Aug 29th – Lance Quinn (Senior Pastor, Bethany Bible Church)
Sep 5th – Zach Volker
Won't you plan to join us every Sunday at 9:00 am to worship with us?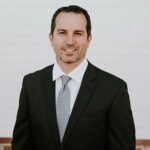 August 1    Mark Spence, Vice President of Outreach at Living Waters and the Dean of the online School of Biblical Evangelism.
Mark is the Vice President of Outreach at Living Waters, based out of Los Angeles, CA. He cohosts the television program "The Way of the Master," alongside Ray Comfort where he engages skeptics and equips Christians in evangelism and apologetics. Mark is the Producer and Editor of several Living Waters films. He and his wife, Laura, homeschool their five children.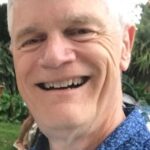 August 8    Mike Gaston, Director of Member Care at Converge Int'l Ministries
Mike joined us in the pulpit on July 11, 2021, and returns on August 8th. If you didn't have a chance to read his bio, here it is…Mike came to know the Lord as an 11-year-old in 1969. His desire to serve the Lord vocationally was confirmed through various leadership opportunities in his home church, the First Baptist Church of Reseda, which encouraged him to pursue full-time ministry. He met Kathleen Murphy (always known as "Murf") in their church youth group – she had been raised in Germany and came to Christ in high school.  They became close friends, and later added romance to their friendship.
Mike attended Biola College, graduating with a B.A. in Bible in 1980, and Talbot Theological Seminary, graduating in 1984 with a Masters of Divinity.  He served in various roles on the pastoral staff of the Reseda church while he attended seminary. He and Murf were married in 1982.
They served as missionaries with the Baptist General Conference, and were appointed to Cameroon, West Africa, as urban church planters in 1986.  During their first furlough in 1992, the mission transferred them to France. The cross-cultural season of their lives ended when Grace Baptist Church of Santa Clarita, one of their supporting churches, invited Mike to serve as Outreach Pastor and assistant preacher.  He joined the staff at Grace in 2001, where he served for 14 years.
Mike also served as Shepherding Pastor and member of the preaching team at Heights Church in Prescott, AZ. In 2017, Mike and Murf began serving as volunteers on the Member Care Team of Converge International Ministries, helping to provide pastoral care to missionaries from around the world.
Mike stepped away from his pastoral responsibilities in 2020 and was invited to become the Director of Member Care for Converge.  In that role, he oversees a team of eight people that provides pastoral care and encouragement to over 230 missionaries in 32 nations. The Gastons also host a hospitality ministry for missionaries, called the Selah Suite, in their home in Prescott. They have two adult daughters, one son-in-law, three wonderful grandchildren, and a dog named Boomer.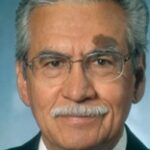 August 15    Alex Montoya, Senior Pastor, First Fundamental Church, Whittier
Alex Montoya has been the senior pastor at First Fundamental Bible Church in Whittier, California, since 1972. As a result of his passion for evangelism and discipleship, First Fundamental has planted more than a dozen churches in Southern California over the past several decades. In recognition of his long-time work as pastor, author, and professor, pastor Montoya was awarded an honorary Doctor of Divinity degree by The Master's Seminary in 2008.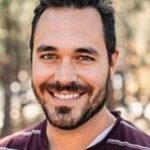 August 22    Aaron Miller, Pastor of Adult & Family Ministry, Grace Baptist Church, Santa Clarita
Aaron Miller grew up in Washington D.C. where he was raised in a Christian lifestyle but didn't become a Christ-follower until Christ saved him at the age of 18. Aaron has been married to his wife Ingrid for 16 years. They both studied Philosophy and Theology at The College at Southeastern in Wake Forest, N.C. He later went on to receive a Master of Divinity in Christian Apologetics at Southeastern Baptist Theological Seminary. He is very passionate about his family. Aaron is Daddy to Noah, Jossalyn, and Kensington. You cannot know who Aaron is without knowing them, he loves pastoring them the most! Aaron moved to SCV 8 years ago, where he currently serves as the Pastor of Adult & Family Ministry at Grace Baptist Church.|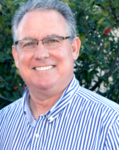 August 29    Dr. Lance Quinn, Senior Pastor, Bethany Bible Church, Thousand Oaks.
Lance has enjoyed serving on the boards of F.I.R.E (Fellowship of Independent Reformed Evangelicals), The Expositors Seminary, The Master's College & Seminary, Friends of the Spurgeon Library, Truth Exchange (The Ministry of Peter Jones), and ACBC (Association of Certified Biblical Counselors), formerly known as NANC (National Association of Nouthetic Counselors).
Lance has co-authored or contributed chapters to several books: The Five Points of Calvinism (P & R Publishing), Preaching: How to Preach Biblically, Pastoral Ministry: How to Shepherd Biblically, and Counseling: How to Counsel Biblically (Thomas Nelson).
Lance has served as an adjunct professor at The Master's College & Seminary, a resident professor at The Expositor's Seminary in Little Rock, Arkansas, and a guest professor at Cornerstone Seminary.
Lance has eight children and nine grandchildren. His beloved wife, Beth Quinn, passed away in March of 2020 after battling cancer for over two years.  He currently resides in Thousand Oaks, California.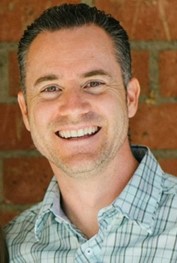 September 5    Zach Volker, TBBF Elder
Zach was born and raised in Phoenix, AZ. He grew up in a believing family with 3 other siblings and enjoyed the blessing of having a pastor for a father. He repented and believed in 1996 during high school, and spent his remaining time there evangelizing to his Mormon friends. In 2000, Zach moved out to Los Angeles to go to art school to study animation at CalArts.
After a few semesters he quit and found work as an animator. Shortly after that he married his wonderful wife, Staci, in 2002, and together they enjoy the blessing of 4 children who they currently home school. Zach and Staci have been a part of The Bridge since 2003. They have been serving younger married couples since 2006 and have a passion to see young families grow healthy and strong. Zach is currently a supervising animator at a local video game studio and has been an elder since 2015.
Share this