'ZOOMERANG!"
G'DAY, MATE! Get ready to zoom to the Land Down Under as we discover the value of life!
Wednesdays, NOW through July 20, 2022
5:45-6:45 pm – BBQ at the Bridge Café ($5/ person suggested donation to help defray charges)
6:45-8:30 pm – Preschool thru Elementary – Check in at The Bridge Kids Building (E)
6:45-8:30 pm – Bridge Youth (BY) – Upper G Building
7:00-8:15 pm – Adults at Summer Nights at The Bridge to enjoy various Guest Speakers
Note: REGISTRATION IS NOW OPEN FOR "ZOOMERANG!" Reserve your spot HERE.
$10 per child for this six week program.
Join us as we embark for six weeks on Life's Amazing Adventure to the Land Down Under in "Zoomerang," where we rediscover the value of life. Be prepared to experience the jaw-dropping beauty of the Great Barrier Reef, the arid temperature of outback afternoons, the architectural marvels of Australia's modern cities, and the fascinating eucalyptus forest, home of the koalas.
At "Zoomerang," the newest Answers in Genesis curriculum, you'll marvel at the unforgettable wildlife, culture, and beauty of Australia while exploring the wonder and value of life – from the lives of preborn babies to eternal life in the kingdom of God. Kids will discover that life is valuable. From the tiniest to the oldest, each person is made in the image of God—wonderfully designed to know him and live for him!
From the minute your mates step off the plane onto Australian soil, they will find themselves on a trip they'll never forget!
The day begins at the Aussie Assembly, the thrilling opening complete with entertaining welcomes, "aus-some" songs, and prayer. Then we're off to our different rotation sites which include:
LAND DOWN UNDER LESSONS
During the lesson time, our mates will unearth the value and wonder of all life created by God and for God.
WEEK 1: THE BEGINNING OF LIFE
WEEK 2: THE WONDER OF LIFE
WEEK 3: THE VALUE OF LIFE
WEEK 4: ETERNAL LIFE
WEEK 5: USING YOUR LIFE
WEEK 6: CELEBRATING LIFE!
HOPPIN' GOOD GAMES
At this location, mates 'av a go (put in a good effort) at fun land and sea challenges or have a blast working as teams and trying out various physical challenges.
TOP KOALA-TY TREATS COMBINED WITH TURTLE TERRIFIC CRAFTS
Mates will enjoy delicious "tucker" (food) at this much-anticipated stop as well as creative crafts to invent.
Plan to bring a friend as we explore God's Word together in the Land Down Under!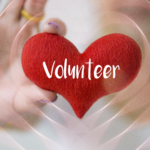 READY TO VOLUNTEER IN THE LAND DOWN UNDER?
We are thankful to have most of our Tour Guides (Leaders) for this six week "Zoomerang" program, but helpers are always appreciated. If interested, click HERE so we can contact you. Questions? Please contact Xiomara Bueno at Xiomara@bridgebible.church or Jessica Leinen at Jessica@bridgebible.church. 
Share this