FOR CHRISTMAS AT THE BRIDGE
A postcard invitation is now available, either in the seat pocket in front of you or at the Information Center. It includes information on our Christmas Concert, Christmas Sunday and our Christmas Eve Service. Be sure to take a few copies and invite your neighbors and friends to join us! Or…click on the link below and print a copy of the card yourself.
https://bridgebible.church/wp-content/uploads/2021/11/Bridge-Christmas-Invitation.pdf
Or use our "Come Visit Us" cards that show our current service times, our address, and a small map of our location. Also, remind visitors to stop at the Information Center on Sunday to pick up their free gift!
Here is what they look like (below):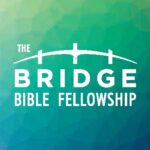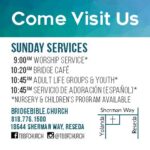 Share this