The Bridge wants to get involved with you in the great adventure of grandparenting.  What a great time to share our godly wisdom, love, and Christian experience with the next NEXT generation of grandparents!  We want to share ideas, resources, and maybe some time together (post-COVID19) that will help us all be the best grandparents we can be for the kids and for the Lord.
You can look forward to more great speakers and topics coming up! Join us on Monday Nights.
If you have any questions or had any issues joining us live via Zoom, please send an email to info@legacycoalition.com.
From our presenters each week, you'll learn how to nurture your grandchildren's faith and overcome grandparenting obstacles.
New relevant topics and speakers
Testimonies from other grandparents
Practical information and ideas to help you become an intentional Christian grandparent.
Date: August 23rd
Presenters: Sylivia & Phil Schroeder, Retired Missionaries
Title: What Really Matters in the Lives of My Grandchildren

Whatever you expected or are expecting grandparenting to look like, it probably looks quite a bit different than you imagined. Sometimes we can be overwhelmed with all the excellent ideas of what we need to do to grandparent the right way and the expectations of measuring up to the ideal grandparent.
In this Grand Monday Nights webinar, we want to cut through the job of doing grandparenting and focus on being a grandparent. We will unpack four lasting imprints to leave on grandchildren.
Phil and Sylvia served as missionaries with Avant Ministries in Italy and Germany for 24 years where they raised their family. For the past 14 years, they served as Pastor to Missionaries with Avant while seeing their own grandchildren increase to 14.
Sylvia blogs at When The House is Quiet. She has written for various sites including Focus on the Family, Legacy Coalition, Christianity, Just18Summers, Bible Study Tools, and Refresh Bible Study Magazine.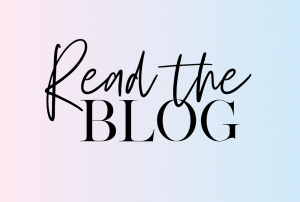 Some New Blogs to enjoy:
Future Grand Monday Night Topics:
Date: August 30th
Presenter: Lori Seed, Board Member Legacy Coalition, Author
Title: Building Strong Relationships with Our In-Laws – Surprising Lessons from the Story of Naomi and Ruth
Date: September 6th
*No webinar due to the holiday
Date: September 13th
Presenter: Michelle Anthony, Executive Pastor of Families at New Life Church Academy, Author
Title: Spiritual Grandparenting – Creating Environments that Open our Grandchildren's Lives to the Work of the Holy Spirit
Time
5:00 PM (PST)
It's free and there will be more sessions to follow.  Think about it.  Try it out!
Share this