The Bridge wants to get involved with you in the great adventure of grandparenting.  What a great time to share our godly wisdom, love, and Christian experience with the next NEXT generation of grandparents!  We want to share ideas, resources, and maybe some time together (post-COVID19) that will help us all be the best grandparents we can be for the kids and for the Lord.
You can look forward to more great speakers and topics coming up! Join us on Monday Nights.
If you have any questions or had any issues joining us live via Zoom, please send an email to info@legacycoalition.com.
Date: Jun 28th
Presenters: Chrys Howard, Speaker, Author, Radio Host, Mother of Korie Robertson of Duck Dynasty Fame
Title: Grandparents: The Best Benchwarmers in the World

Chrys is a wife, mother of 3, grandmother of 14, great-grandmother of 5, Rockstar Christian Camp Director, radio host, and author. She has edited and co-written more than 100 books and is the author of 9 books with more than a million copies in print in 6 languages.
Here's what she has to say about what she will share on June 28:
"Just by you being a part of Legacy Coalition tells me that you have your shoelaces tied tight and are sitting on the bench ready to be called in the game. What game am I talking about? The grandparenting game, of course!
Is there anything else going on other than grandparenting? Well, not for nearly 70 million of us. That's right, we are 70 million strong now (30 million of whom are Christian Grandparents). That's a lot of grandparents sitting on a bench, waiting for one of the first string players (aka the parents of your grandkids) to tag you and put you in the game.
I'm excited to share with you my take on benchwarmers and why we, the grandparents, are the world's greatest. Benchwarmers are valuable players on any team. We'll explore the 'why' and what that means to us as grandparents. If you happen to be a coach by profession, you might be way ahead of me. I can't wait to visit with you on June 28th."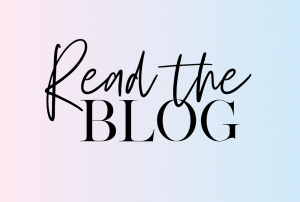 Some New Blogs to enjoy:
Future Grand Monday Night Topics:
Date: July 5th
No webinar because of the holiday
Date: July 12th
Presenter: Larry Fowler
Title: How to Preempt the Impact of Culture in Your Grandkids
Time
5:00 PM (PST)
It's free and there will be more sessions to follow.  Think about it.  Try it out!
Share this