Every two months we share a new calendar of TBBF events so you know what's ahead and can plan to participate. If you'd like additional information on any event, refer to our Event section of our website and look for that event. We'll also be updating the calendars, as we are able throughout the month, so check back from time to time.
HERE is a copy of the TBBF October-November 2023 Calendar for your convenience. All events may not be included, as space is limited, but we trust it will assist you with your advance planning.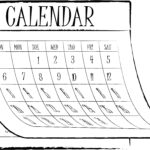 For your Advance Planning – MARK YOUR CALENDARS!
THANKSGIVING EVE SERVICE– Nov. 22 AT 7:00 PM, BURCH HALL
TBBF CHRISTMAS PROGRAMS – Sunday, Dec. 10 @ 6:00 PM AND Monday, Dec. 11 @ 7:00 PM
CHRISTMAS EVE OUTREACH SERVICE – Dec. 24 AT 5:00 PM, WORSHIP CENTER
VACATION BIBLE SCHOOL (VBS) – June 24-29, 2024
Share this