Won't You Join Us?
We're making some exciting plans to celebrate the upcoming holidays. Please be sure you have the following dates on your calendar and start to invite others! Since our Christmas Concerts are early this year, we're able to include both Thanksgiving and Christmas on our Holiday Invitation Postcards (now located in many of the seat pockets in front of you and at the Information Center). Please take a few copies and share them with others! You, and whoever you bring, will be greatly blessed!
Thanksgiving at The Bridge
Thanksgiving Eve Service
"With a Grateful Heart!"
Wednesday, November 23rd, 7:00 pm in Burch Hall. It's a wonderful time to reflect on the faithfulness of God and His blessings on us this past year.
Christmas at The Bridge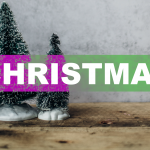 TBBF Christmas Concerts – include our 50 voice Adult Choir, Youth ensemble, Children's Choir and our amazing orchestra.
"Joy! He Shall Reign"
Sunday, December 4th* at 6:00 pm AND Monday, December 5th at 7:00 pm in the Worship Center. Sorry, no childcare on Monday evening.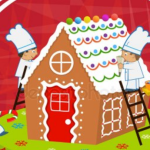 Bridge Kids' Childcare 12/4 only
*On Sunday night, December 4th only, Bridge Kids will be providing childcare for families wanting to attend The Bridge Christmas Concert that evening at 6pm. We have a fun night planned, filled with decorating Gingerbread houses, snacks, and a Christmas movie.
Ages: Nursery-Elementary
Please register your children HERE as soon as possible – Nursery is free and children 2 years thru 5th grade is $5.00/child.

Christmas Eve Service at 6:00 pm in Burch Hall
Pastor Tom Harcus will be in the pulpit for a wonderful time of celebration.

Whole Church Family Combined English/Spanish Christmas Service
Merry Christmas! – ¡Feliz Navidad!
Sunday, December 25th at 11:00 am in the Worship Center.
Since Christmas Day falls on a Sunday this year, we will have only one service that will be held at  11:00 am. This will be a wonderful opportunity to celebrate the magnificent birth of the Savior, Jesus Christ, with our dear Hispanic Brothers and Sisters. We will not be offering a Children's or Youth program for this service, or Bridge Café, to allow our much appreciated volunteers (from both congregations) the ability to worship with their church family.
Plan to bring your family to worship with us. Let's not take "Christ" out of Christmas!
Share this